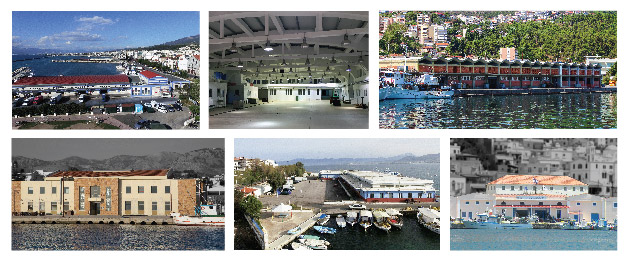 The 11 local branches - fish wharves of OKAA SA throughout Greece, ensure the toil and effort of the Greek fisherman, supplying fresh and quality fish across the country.
At the same time they stimulate the local economy of each region through commercial activity developed both inside and around them, supported by added-value services such as packing centers, increasing the value of the raw material for the benefit of the producer and the trader, and facilitate the export process through facilities certified by the competent authorities of the EU.


Fishery production system is one of the most sensitive in the country, as it has leading role in the fish merchants
process
, managed fish stocks, which constitute national wealth.
OKAA SA basic mission is to ensure the sustainability and viability of fishermen and fish traders by using structural and IT support projects in the fish wharves and the adoption of new legislative measures to guarantee the commercial property business.